---
My new utility for Elektron's Machinedrum synthesizer is now available!
Want to mute tracks from your MIDI keyboard? How about playing GND-SN or EFM-XT with a MIDI controller? Maybe you would like to link multiple parameters together and tweak them with a single control wheel? Empty Magic lets you do all of that and more!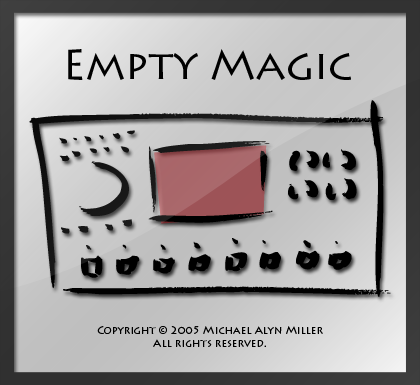 Click here to learn more about Empty Magic and download a free evaluation version of the software.